Dragon Sense
| | | |
| --- | --- | --- |
| 作者 | Derik Fung | |
| 语言 | 英语 | |
| 出版日期 | November 15, 2019(book 1) | December 4, 2021 (book2) |
系列简介
In the world of Falraesia, dragons once ruled the lands with the Voice, but decades of corruption and greed led to the Dragon Wars. To end the bloody conflict, the First Ones stripped the dragons of their powers with the Iolyth Stone, rendering them helpless against the rise of humans.
Five centuries later, Bryzsal is a young green dragon who has grown up where the Voice is forbidden, and humans are the enemy. His perspective changes with an unexpected encounter with a teenage boy named Gaelion. Their friendship is soon tested as unforeseen circumstances force them apart.
Now in a struggle for his own survival, Bryzsal makes a startling discovery when he learns the truth about the Dragon Code. With dragon society on the verge of collapsing, will the burden fall on him to halt its demise?
---
Several months have passed since Bryzsal and the Resistance dealt the First Ones a crushing defeat, but their fears are not over yet as the golden dragons threaten to retaliate. To counter the threat, the Resistance's leader, Tsol, has sent word to all the dragons of Falraesia to join him in ending the First Ones' tyranny for good. Victory will not be easy, however, when Bryzsal learns of Tsol's plan for him to sing the Song of Ilufàn, a powerful magic he vowed never to use again. Torn between defeating the First Ones or saving his friends, Bryzsal's loyalty is put to the ultimate test.
Meanwhile, Gaelion continues his perilous journey in search of Bryzsal as their inseparable bond draws them closer together. Along the way, he receives a grim warning from the Loma, the last of the Ancient Trees, that should Bryzsal sing the Song he could unleash an even greater evil upon Falraesia than the Dragon Code itself. Gaelion must now hurry to find his friend and stop him before it's too late.
---
目前该系列已出版小说: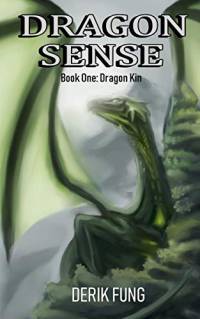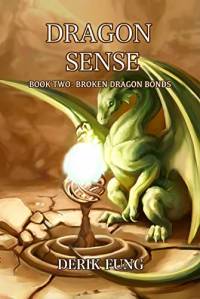 books/dragon_sense.txt · 最后更改: 2022/06/02 00:51 由 zch7878798877
---