books:the_merlin_s_dragon_trilogy
目录
the Merlin's Dragon trilogy
| | |
| --- | --- |
| 小说系列 | Merlin |
| 作者 | T. A. Barron |
| 出版社 | Puffin Books |
简介
梅林的龙三部曲是由儿童和青少年文学作家T. A. Barron所著的《梅林》系列儿童奇幻小说的第6、7、8卷,该系列讲述了一个叫梅林的男孩在一个奇幻世界的冒险故事。
---
The Dragon of Avalon: Book 6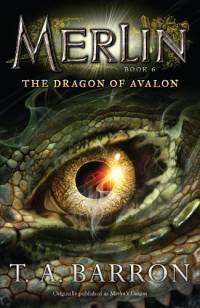 Long ago, at the dawn of Merlin's world, a strange little creature named Basil appeared. Part lizard, part bat, his eyes glow with a mysterious light. When Basil discovers a threat to his world and to Merlin, he begins an epic journey that takes him from the Great Tree of Avalon to the outermost edges of the spirit realm. But his boldest journey will be to face his own deepest fears. And only if he survives can he save Merlin—and find his future.
Doomraga's Revenge: Book 7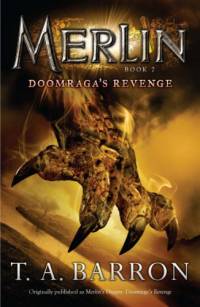 Basil becomes Merlin's partner as they battle the mysterious shadows that threaten the new Avalon.A dark magic has been spreading across Avalon. Initially, the events seemed unrelated: a war in Fireroot between the dwarves and the fire dragons, blight in Stoneroot, and disputes throughout the realms. But as Merlin and Basil scour the realms, they begin to realize that looming behind the growing chaos is a single dark threat—an enemy that they've never encountered. One that must be stopped before all of Avalon is lost.In this jaw-dropping sequel to the mega-hit Merlin's Dragon, T. A. Barron sends Merlin, Rhia, and Basil, the greatest dragon ever, on a mission across Avalon to root out this new enemy. But sacrifices will be made, relationships will be tested, and precious lives will be lost.
Ultimate Magic: Book 8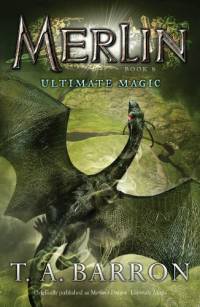 Avalon is on the verge of total destruction: an army of warriors, a swarm of fire dragons, and a lethal plague are all laying waste to Merlin's beloved land. But Merlin is nowhere to be found. Leading the fight in his place is Basil, the once tiny lizard who is now the most powerful dragon in Avalon.But to restore peace, the mastermind behind this chaos, Doomraga, will need to be discovered and destroyed before his power grows stronger and Avalon and its inhabitants are beyond saving. For Basil to triumph, he and his friends may need to make the ultimate sacrifice.In this final book of the Merlin's Dragon trilogy, T. A. Barron brings this saga to a thrilling-if bittersweet- end.
---